Read our latest case studies to understand how our solutions can help in your sector.
---
---
---
---
---
In accordance to EU recommendations, electricity companies must move to a Smart Grid infrastructure.
We provide robust, efficient routers to electricity and power companies that monitor energy usage and help reduce running costs.
---

A European Distribution System Operator (DSO) required multi-path communications for its substation smart grid, distribution automation and SCADA functions.

A utilities operator moved to a smart grid infrastructure in accordance with the guidelines introduced on EU recommendations

A European Distribution System Operator (DSO) wanted to provide a single managed device at substations for smart grid, smart metering & distribution automation.
Utility companies provide electricity, gas and water services for customers. Remote management of sites such as wind farms is crucial to their efficient operation.
Our dual SIM wireless industrial routers help utility companies manage remote sites and improve operational efficiency.
---

A network of radio base stations needed a single device for remote monitoring of communications equipment

A European Distribution System Operator (DSO) required multi-path communications for its substation smart grid, distribution automation and SCADA functions.
Taxi companies and vehicle fleets require walled garden WiFi zone, GPS location services and vehicle management connectivity in their service vehicles, using a single device.
Our compact 3G/4G and WiFi wireless router with simple snap-in mounted carrier provides in-vehicle WiFi to LTE.
---
IEC 62351 is an industry standard aimed at improving security in automation systems in the power system domain.
---

Virtual Access is committed to integrating their devices into an IEC 62351 environment as security threats become more and more of an issue in the power and automation industry.
Key infrastructure such as Urban Traffic Control (UTC), Emergency services, and radio base stations demand a high level of control and reliability.
Our solutions provide resilient remote site devices, all automatically deployed and centrally managed to meet the demanding requirements of these vital services.
---

One of Europe's largest traffic authorities needed to provide highly reliable, secure, managed connectivity for UTC equipment located in several thousand roadside cabinets

An emergency service wanted to upgrade their infrastructure to support resilient IP VPN

A European client has a network of several thousand locations, both rural and urban. A number of locations suffered with frequent loss of service or no service...
Financial sector companies need Payment Card Industry (PCI) compliance, as well as fast and highly secure transactions.
Our secure solutions meet the strict requirements demanded by banks and financial regulators for safe and secure financial transactions.
---

BT Redcare: installation of 4,000 sites connectivity

Connectivity: avoid single point of communications failure with dual path DSL/3G communication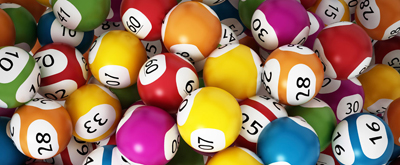 European Lottery: terminal network refresh to include multiple IP-based terminals and network resilience.
Telecommunications service providers want to turn off older TDM networks but also need to avoid disrupting valued customers that cannot easily move to newer networks.
We solve this problem with a range of seamless IP migration products that allow customers to retain TDM interfaces while using current Ethernet/IP networks for transport.
---

A rail company in the Nordics using a Push to Talk radio and data system needed to move from TDM to IP without disruption to their service.
AS5300 RAS equipment used to provide a dial-up modem service is no longer supported by the manufacturer meaning that SLAs cannot be guaranteed over contract lifetimes. Virtual Access RAS replaces EoL dial-up Remote Access Servers such as the AS5350, AS5400, AS5300 and Max TNT to maintain dial-up modem service over PRI (E1 or T1). Also, the RAS supports SIP trunk access using a unique algorithm that eliminates failed calls caused by TDM interfaces not being synchronised.
---

The client required a solution that would provide a fully supported dial-up modem service for 5-10 years.

The client provides a dial-up modem service aggregated on PRI lines and terminated by RAS devices. ISDN service will be End of Life in the next year and therefore PRI lines will not be available after this date.