We are world leaders in legacy migration solutions. With IP migration we enable end customers to retain equipment running legacy protocols, such as X.25, Leased Line and ATM.
---
Serial, Digital Analogue I/O Migration To IP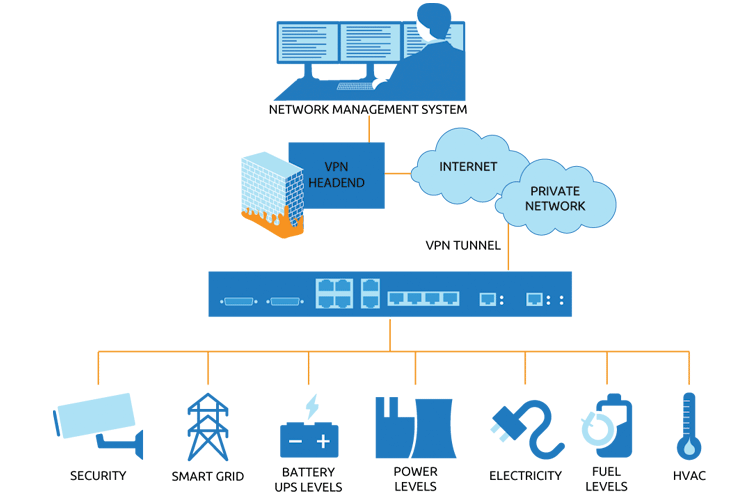 Click to enlarge
---
HOW THE SOLUTION WORKS
The Virtual Access device resides at the remote site and converts serial and digital I/O to IP over a wired or wireless network, the IP traffic can be converted back at the central site or directly processed by a central site system that supports the IP data format. The remote site equipment often uses a mixture of serial, I/O and Ethernet connectivity with DC power. Typically, the devices are used in uncontrolled environments such as outdoor cabinets while still offering high communications reliability, rapid diagnostics, and fault reporting and resolution.
The GW7600V, GW2028 and GW2024P devices provide this functionality.
SOFTWARE/HARDWARE
Event response
Decision scripting
Protocol conversion
Network performance/availability statistics
Report status
Multiple backhaul options
Cyber security
Ethernet switch
RS232 terminal server
RS485 terminal server
Discrete inputs
Control output
---
More information:
Read SCADA Conversion case study